Title: One Country Two Systems - Economic Zone
Medium: Oil on Canvas
Size: 48 "W X 36 "H
Year: 2008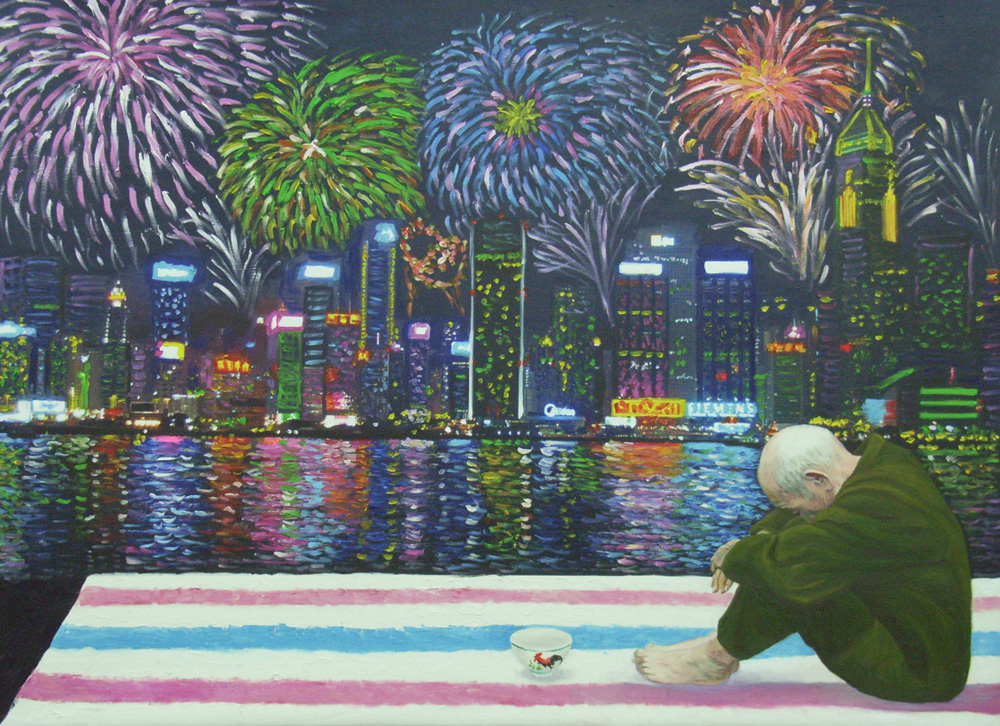 The concept of "One Country Two System" was created by Deng Xiaoping to allow Hong Kong maintaining its own autonomy after 1997 - the Handover of Hong Kong to Chinese sovereignty from British Colonial rule.
Since then "One Country Two System" is the phrase used to describe Hong Kong's relationship with the Mainland. Within our society we can also see two systems – the ever increasingly divided between the rich and the poor. Nowhere is more pronounce than in this Economic Zone - Hong Kong.
This painting is there to graphically reflect this disparity. In the background is a fireworks scene in the booming city harbour. In the foreground, sits the old man beside his begging bowl. The striped plastic sheet has not only come to symbolize Hong Kong, it is also seen as a poor man's material. The lonely beggar is contrasted with the booming cityscape. Humanity is contrasted with the reality of our society.